Buy now
Get demo
DynamicsDetail 1.0
Compressor / expander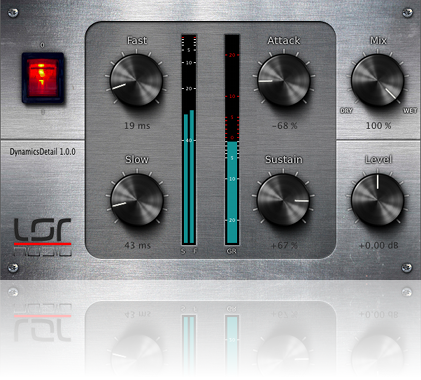 DynamicsDetail is an intuitive compressor / expander plugin for VST, RTAS and AU hosts on Mac and Windows.
Original compression algorithm
Reduce or amplify attacks
Boost or attenuate sustain
Mix control for parallel compression
Master level (does not affect dry signal)
Attack and decay detection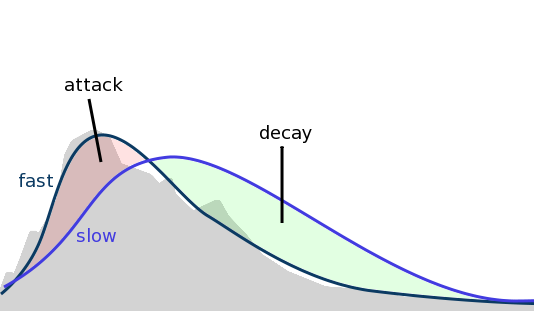 How it works
DynamicsDetail measures two RMS levels with different averaging speeds.
It compares the fast level with the slower one to detect attack and decay phases.
Maximum compression (low attack and high sustain) tends to keep the output level close to the average level of the input sound.
Copyright 2014. All rights reserved. Emmanuel Dubecq.